CHILLUMINATI Tote Bag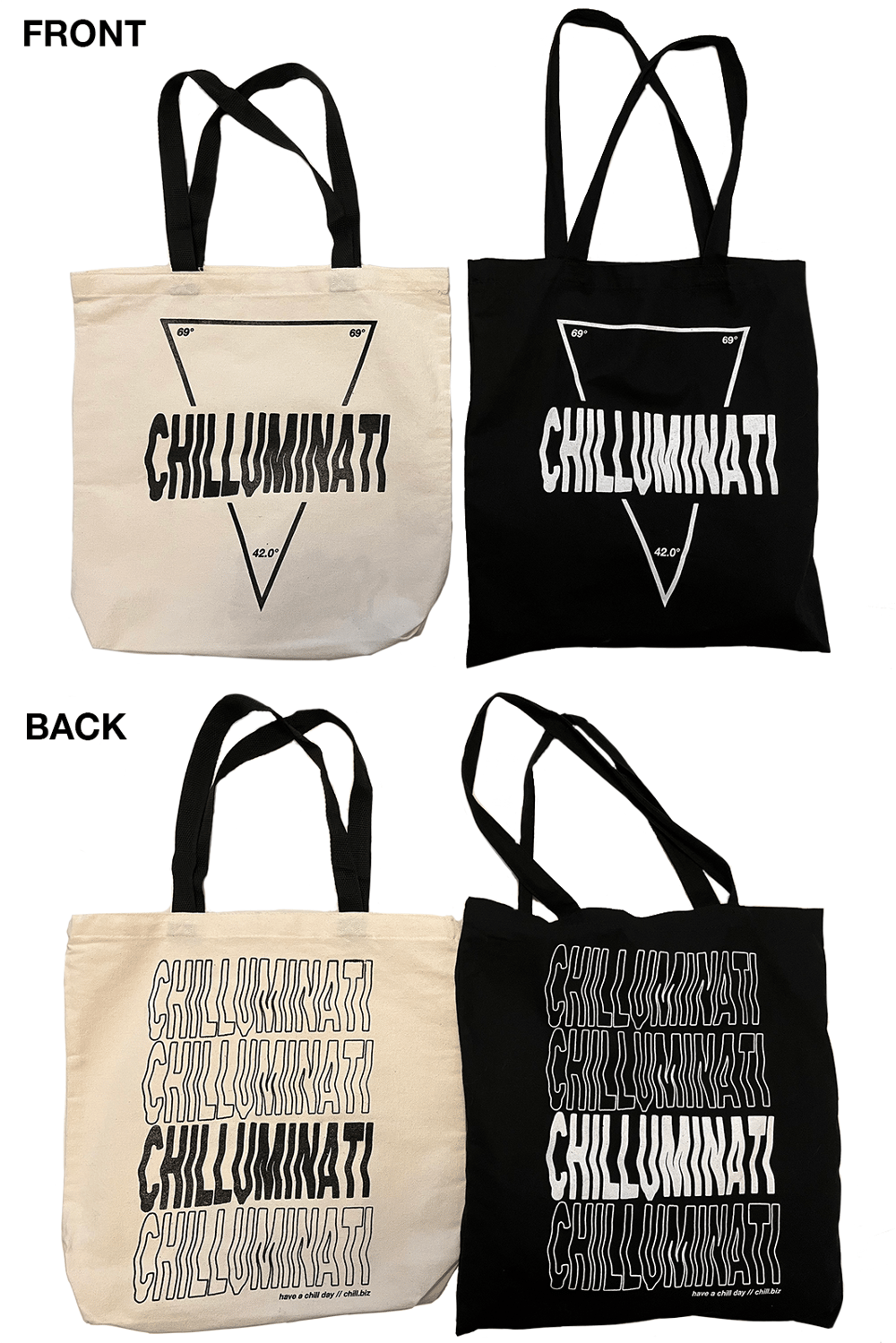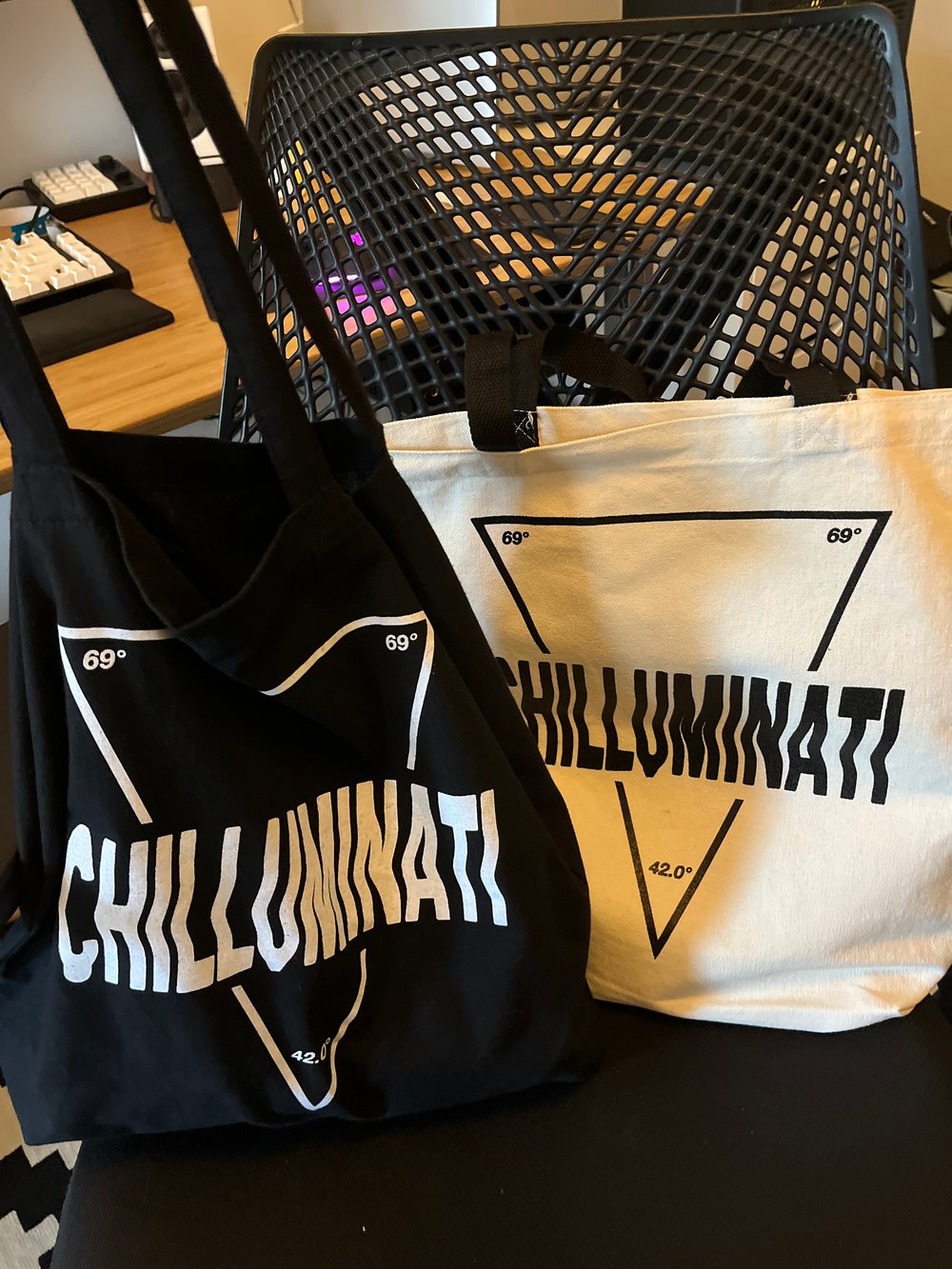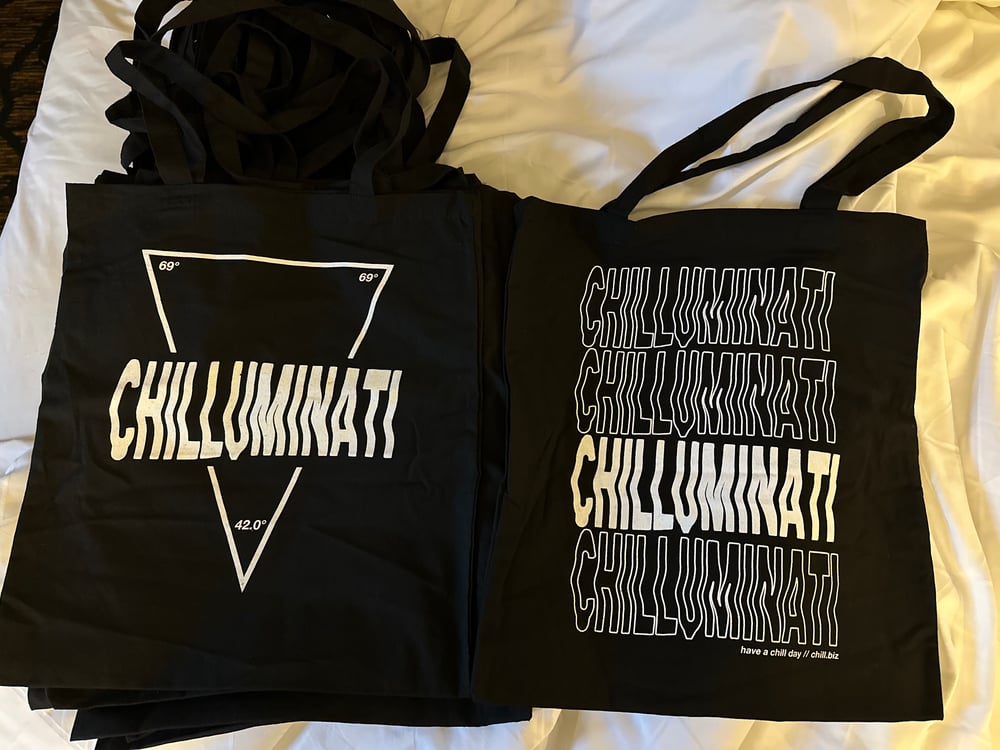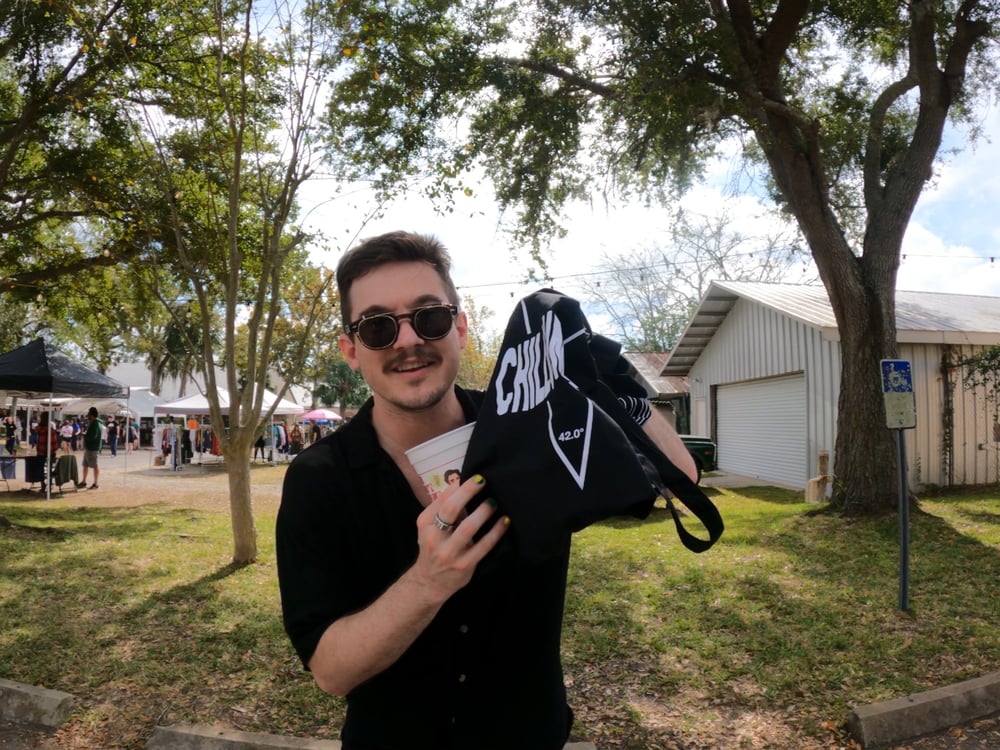 Tap "SELECT OPTION" to pick a style and add it to your cart!
These tote bags feature a nice triangle paired with the Wobble logo.
The triangle is on one side and the 4x Wobble is on the other side.
The black bag is a standard cotton tote bag.
The natural (tan canvas) bag is a thicker and more durable tote bag.
Black
100% cotton canvas
self-fabric handles
14.5" W x 15" H
Natural
Cotton Canvas
15" x 14" x 3"
22" handles
Gusseted bottom
Designers
"Nice Triangle" logo by Steve Wozniak (CHILLUMINATI)
"Wobble" logo by Lauren Denitzio
69420 Triangle Wobble / Natural

69420 Triangle Wobble / Black